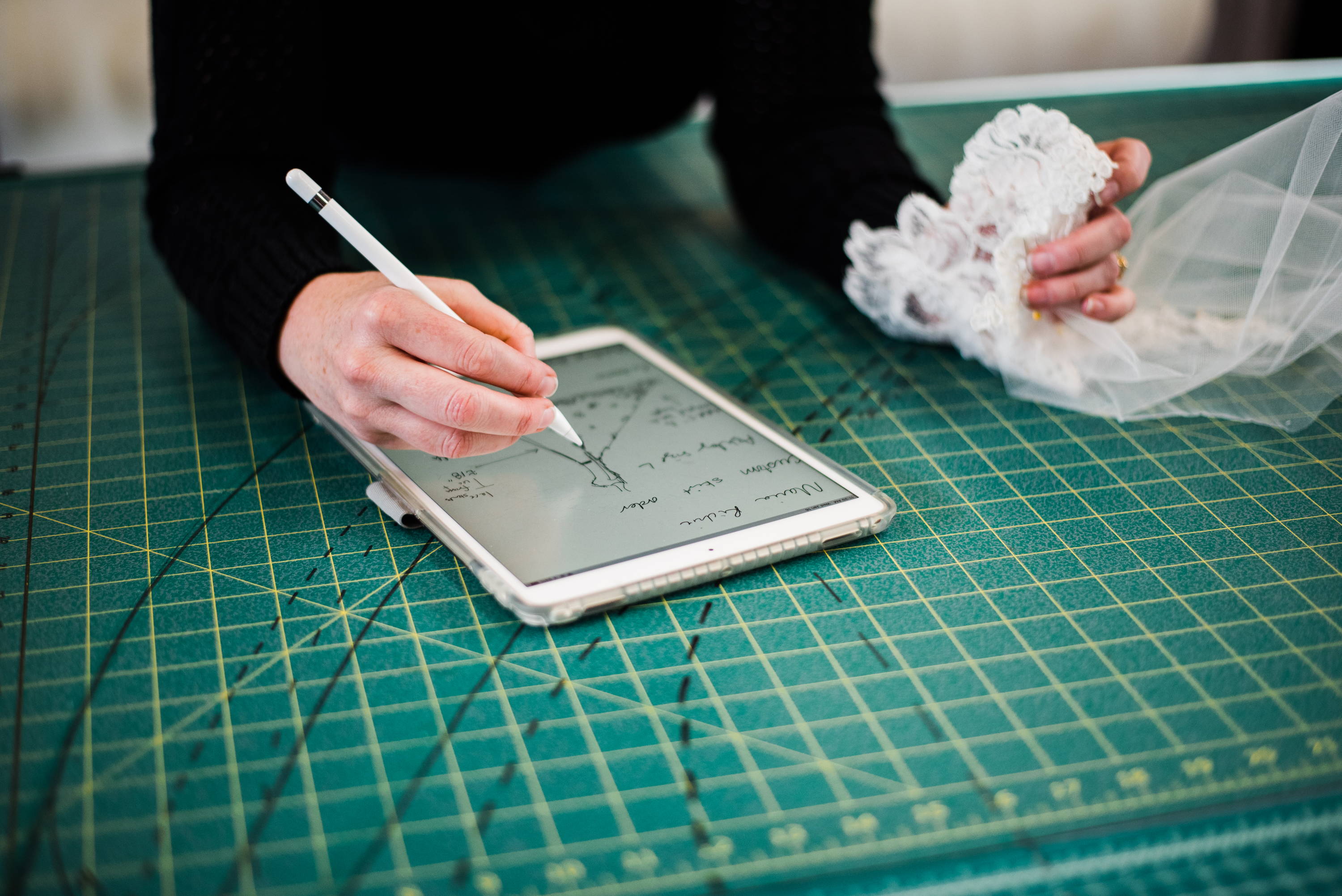 The short story is that Sara launched SG in July 2000 from her tiny Denver apartment. But the full story is that the company started when Sara was a child being taught by her mom to use a sewing machine. It began in her adolescence traveling the country in her dad's VW camper bus, cross-stitching mermaids to pass the time. It started in her teenage years as she obsessed over everything that sparkled or was even tangentially related to weddings. Like all true loves, the SG brand has been with Sara her entire life.
Waking up every day to make something beautiful & real with our actual hands- to be part of making brides feel lovely & loved- is deeply fulfilling, a true honor, & a dream come true. Having grown her tiny company into one of the most sought-after & recognizable brands in bridal, Sara is committed to keeping SG true to its roots. We create all our designs in the most difficult way possible: completely by hand, one at a time, from beginning to end. Every veil is individually cut, every crystal hand-placed, every appliqué pinned & sewn one at a time- just like the first pieces Sara made decades ago. We believe the care & love put into each piece resonates & tells its own story.
Every SG piece is designed with one eye on traditional elements to lend a timeless quality & the other on free-thinking, spirited brides who know who they are. It is brides themselves who inspire us. We find inspiration in the true beauty of real women, the glow & energy of the promise of love that a bride carries with her. We're inspired by the very real & personal moment when a bride looks in the mirror & sees herself. We're inspired by her metamorphosis, her journey, her rite of passage: her transformation from a girl in a gown into a bride. ♥︎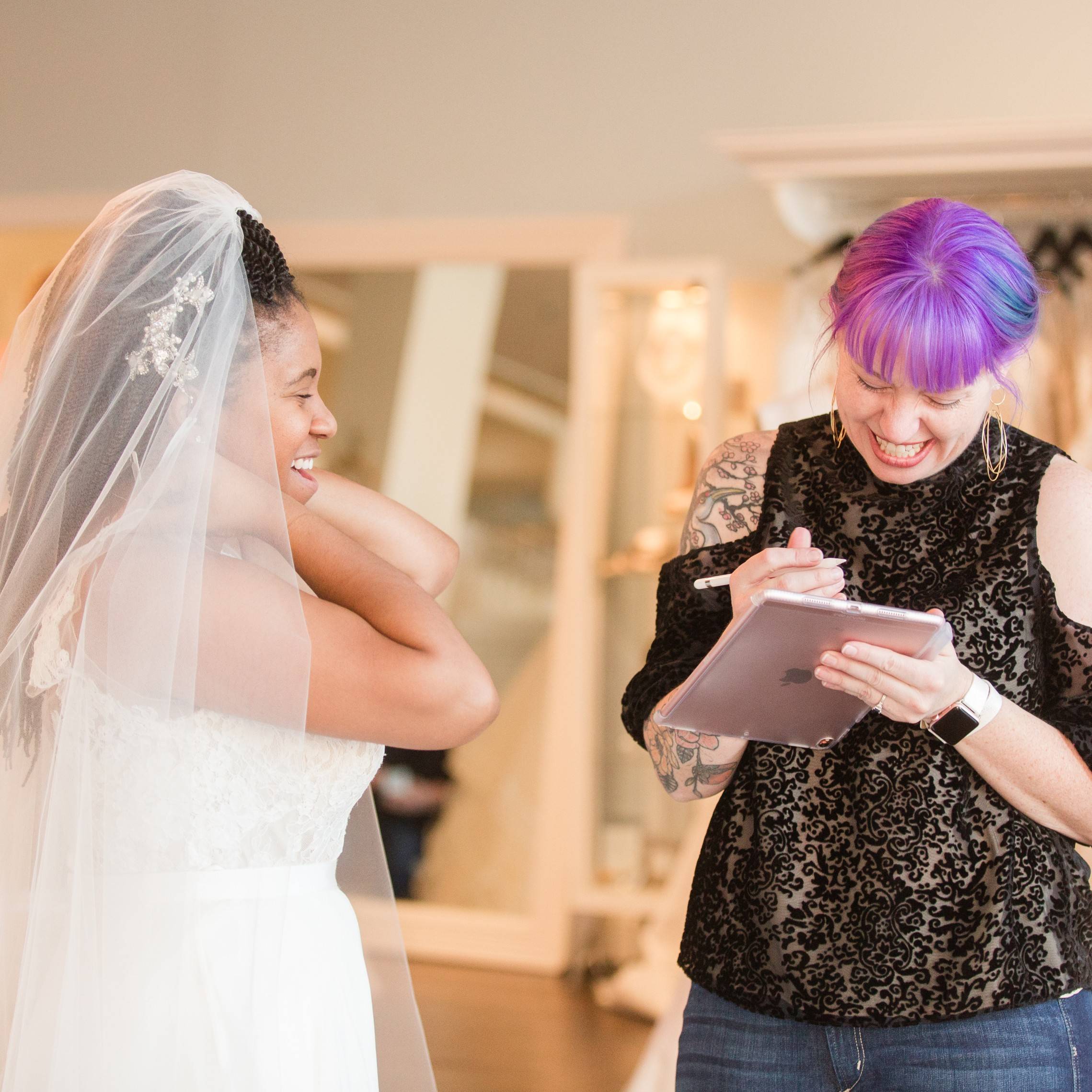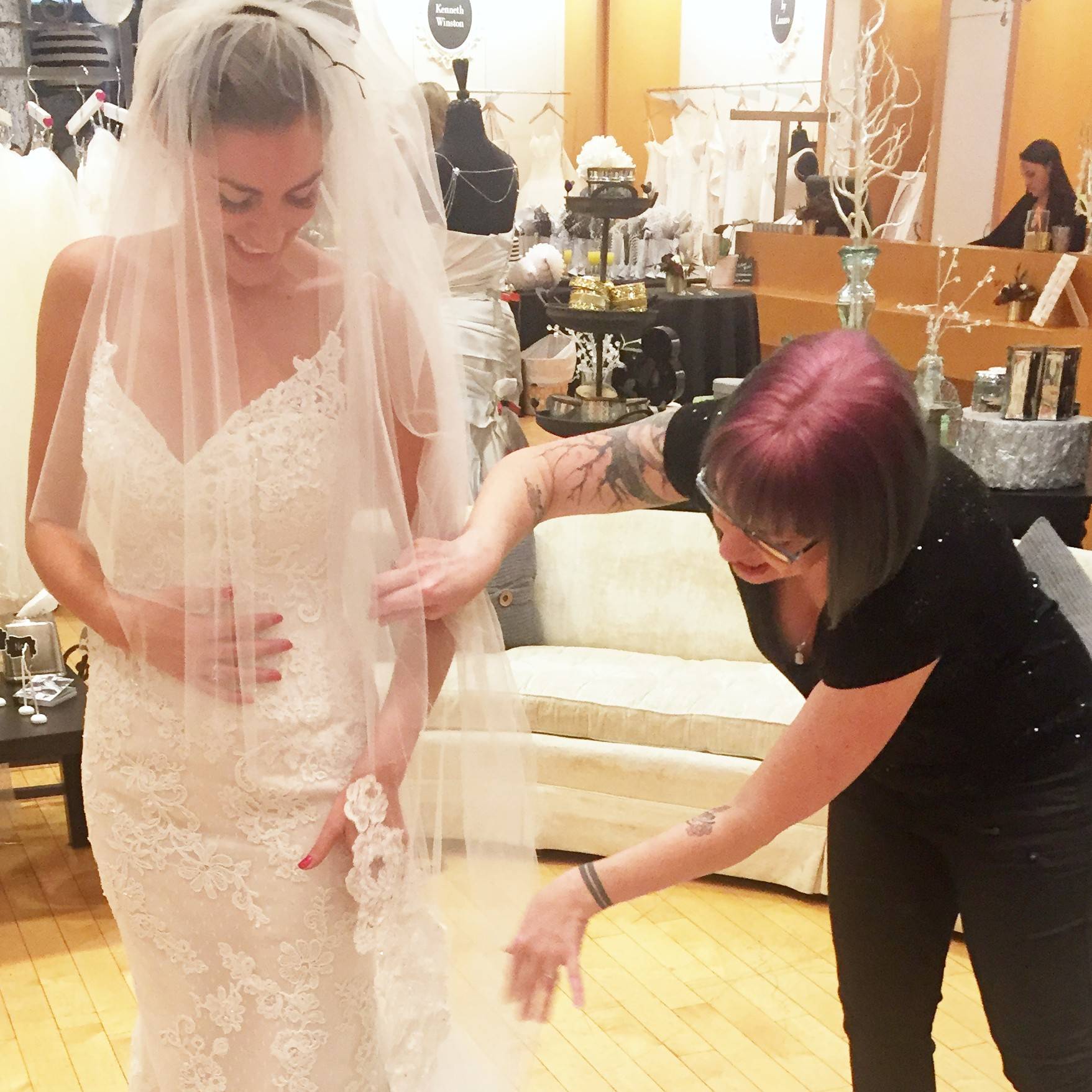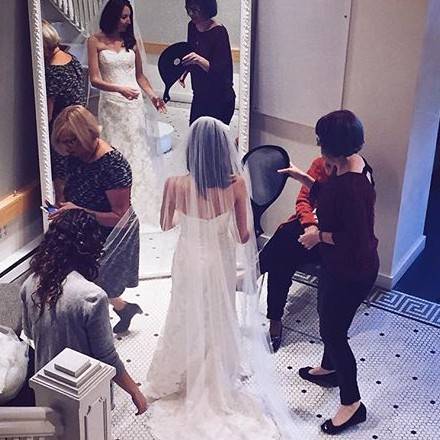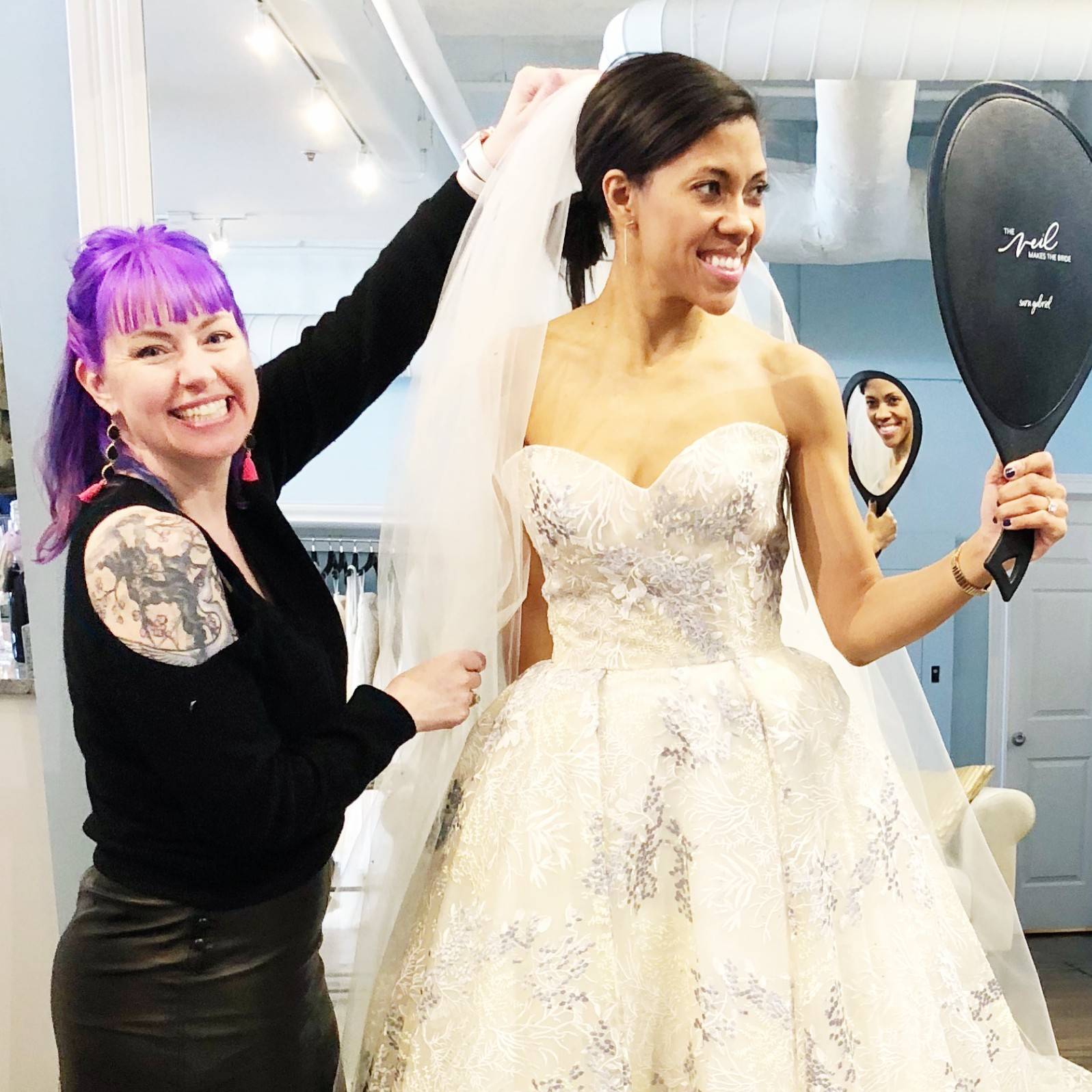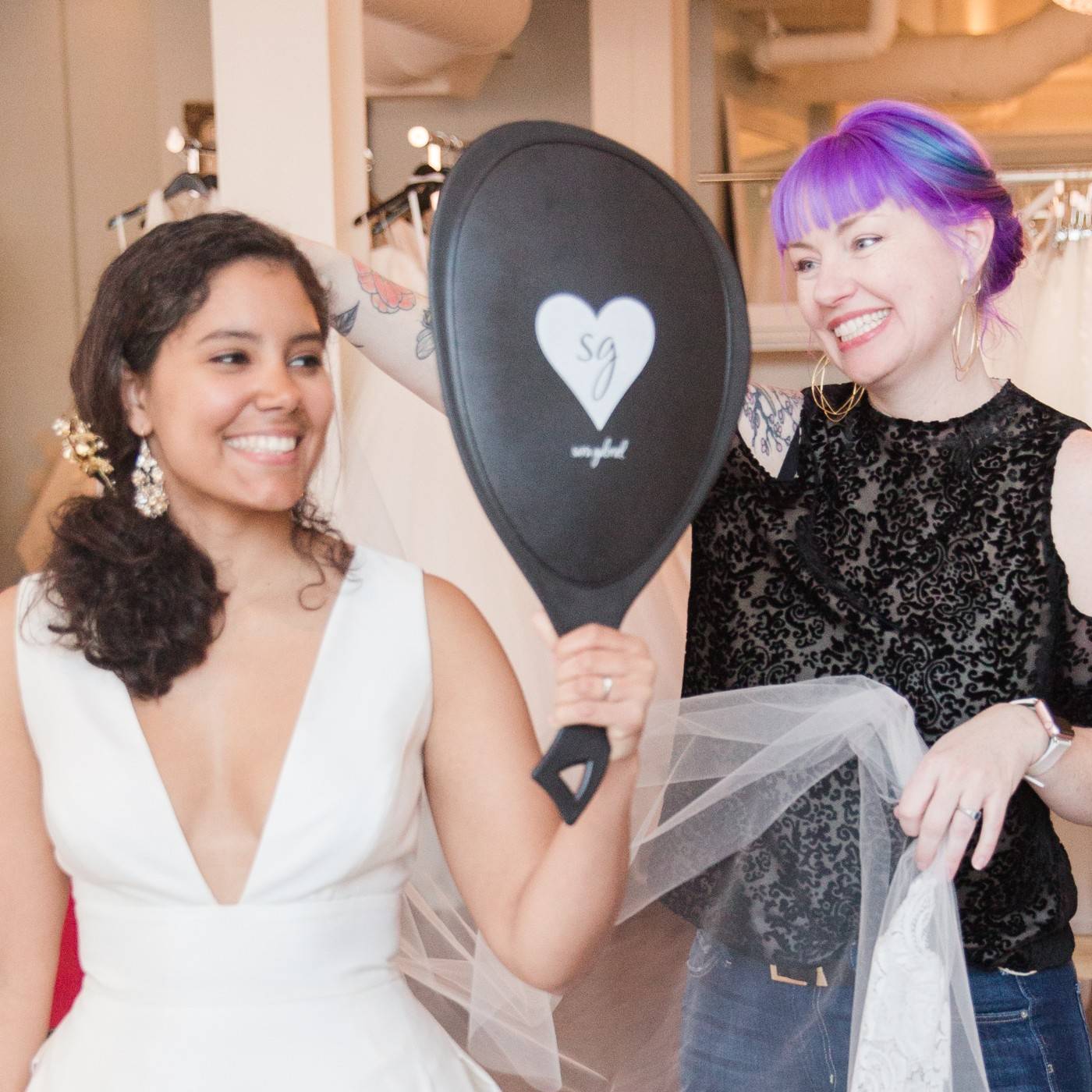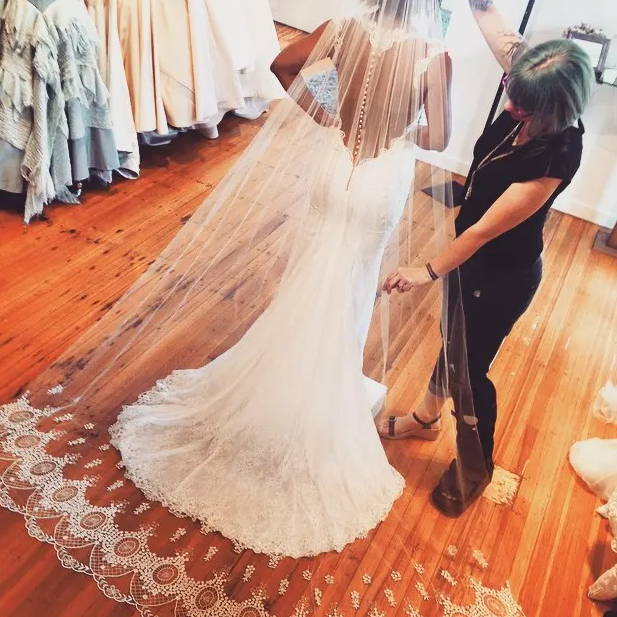 Why should your dress have all the fun?
LOVE your veil!