Videography: Multiply Media
Every SG design is crafted entirely by hand. One at a time, every time. It's wild to imagine something being made without factories, conveyor belts, or mechanical arms- but that's how things have always worked best for us. It never felt right to abandon the details, so we've stuck to our bespoke craft roots- right down to the handwritten maker tag on every order.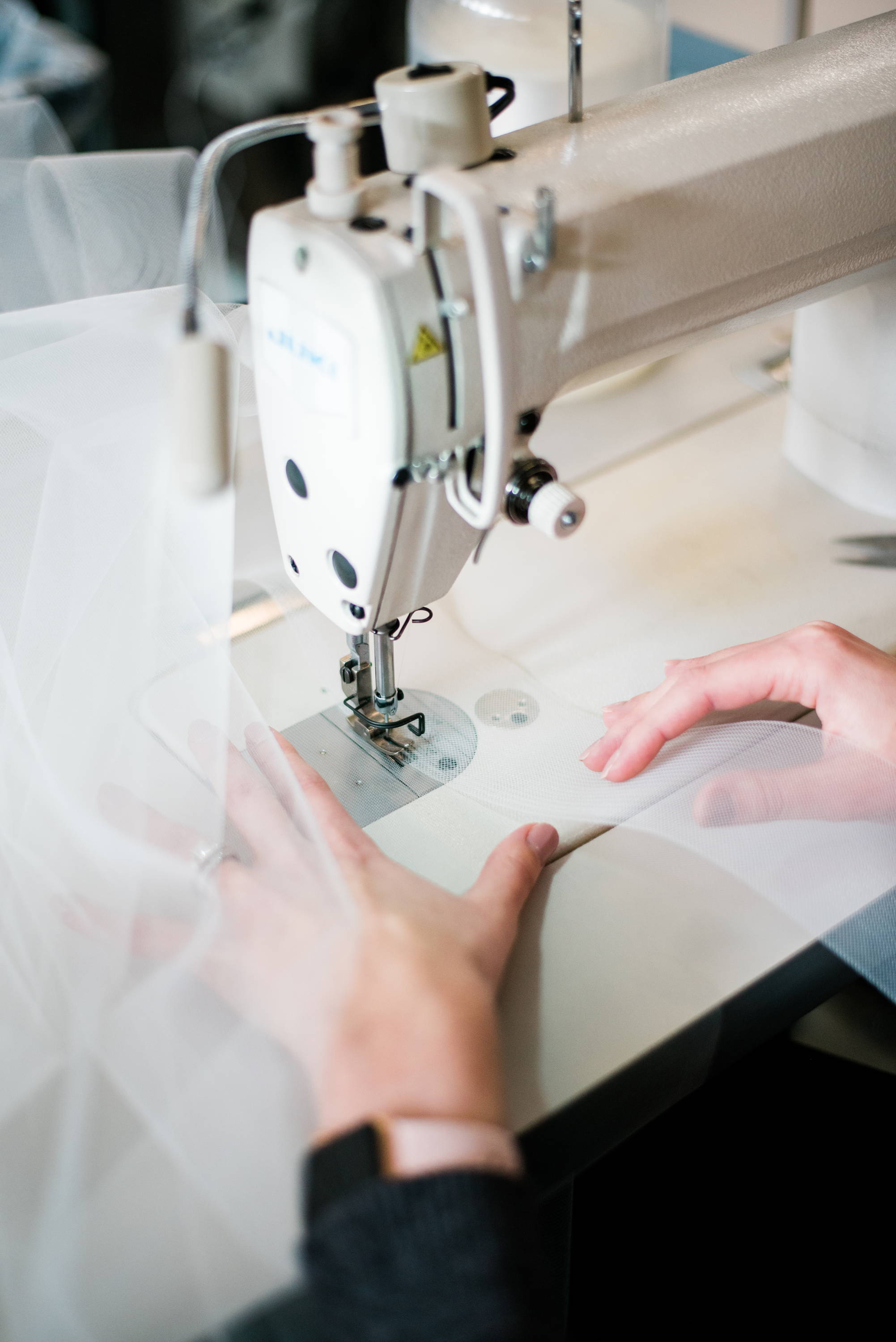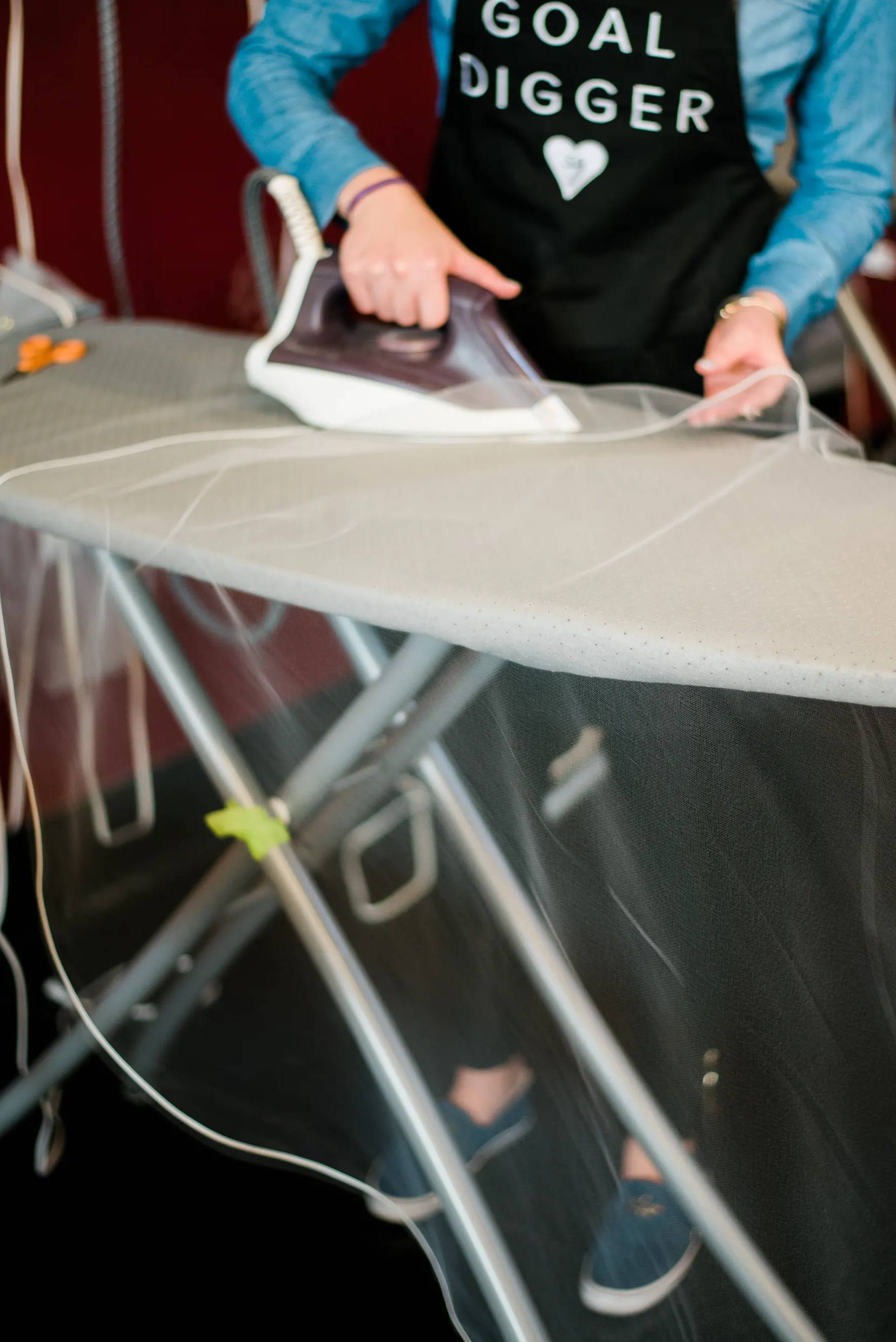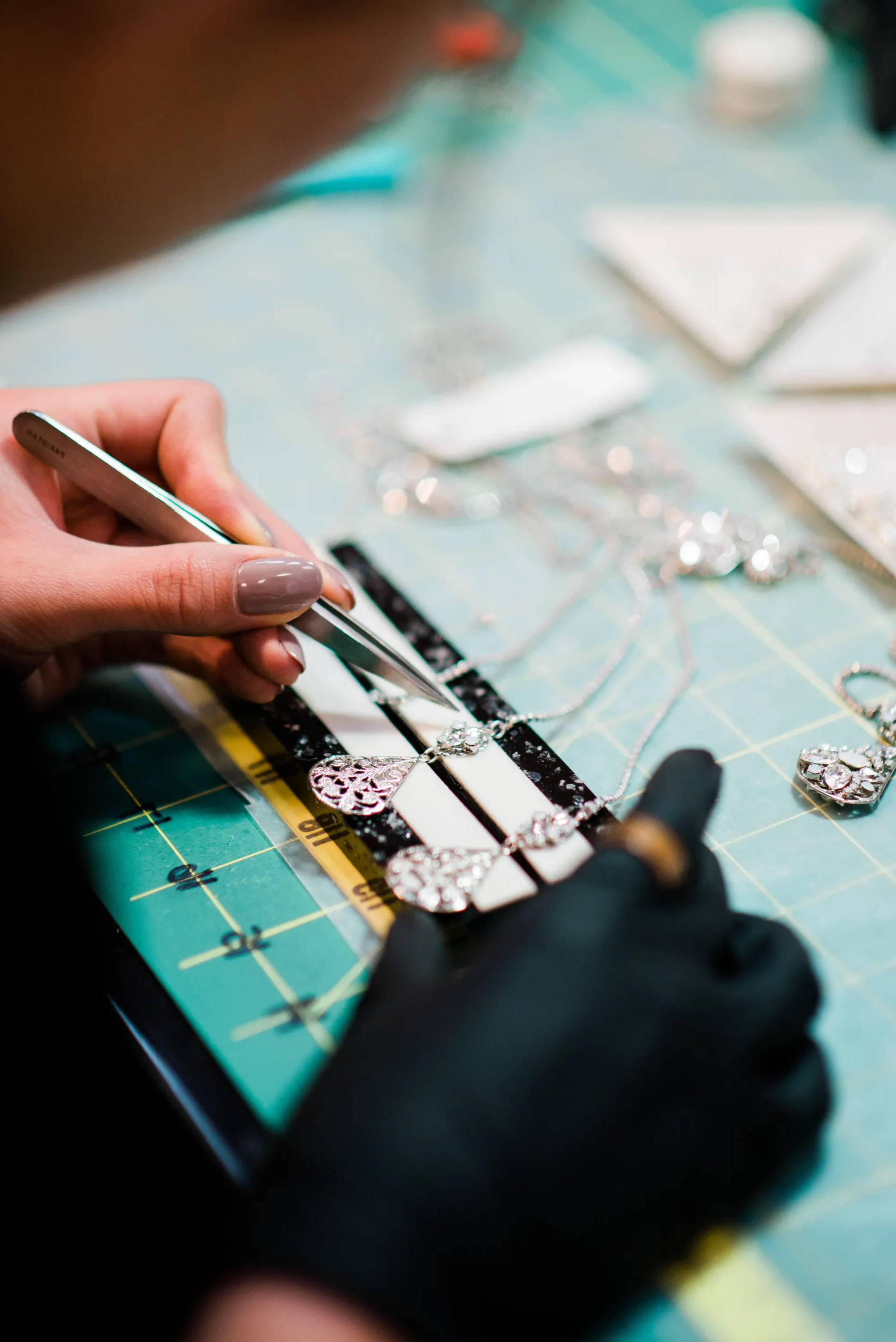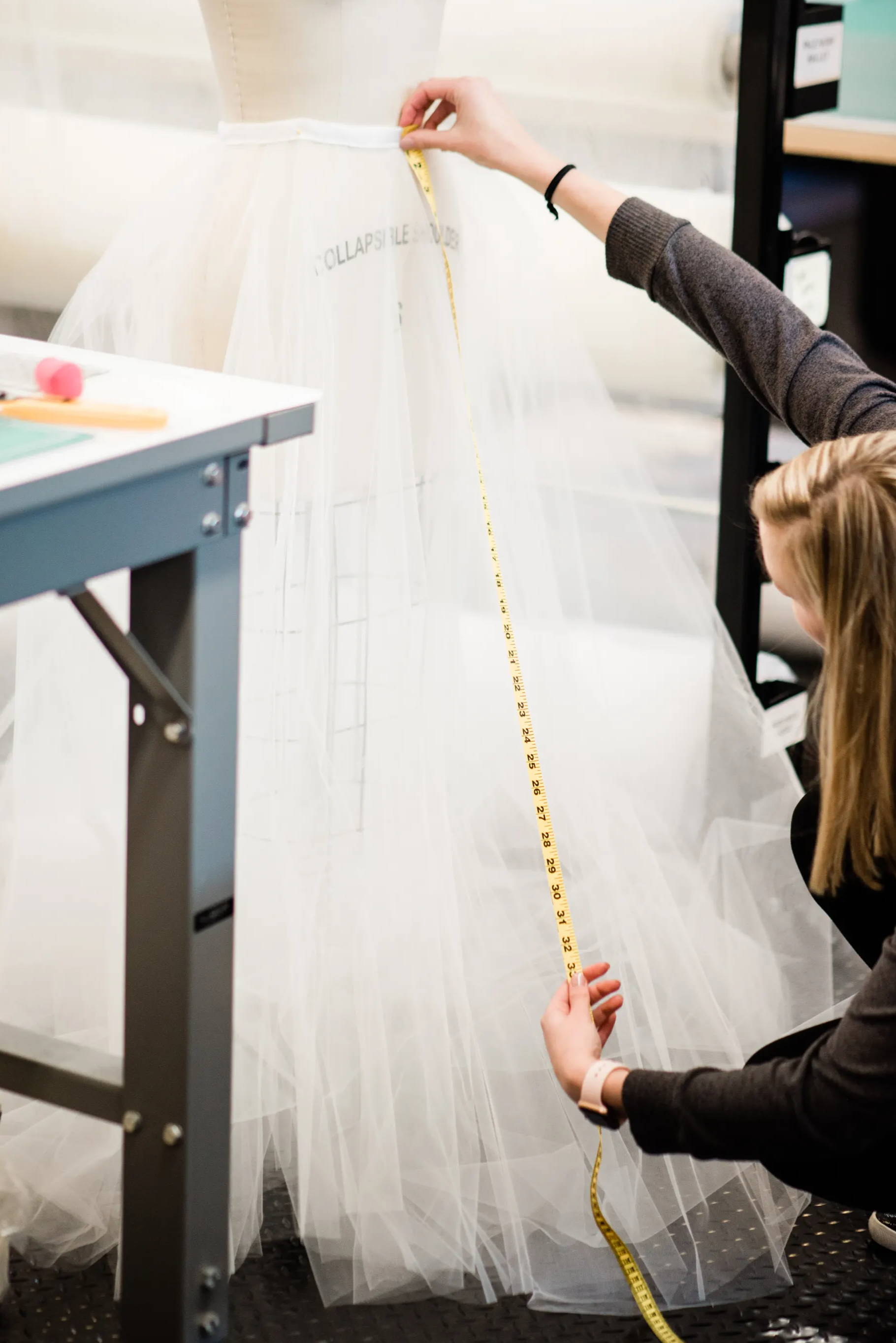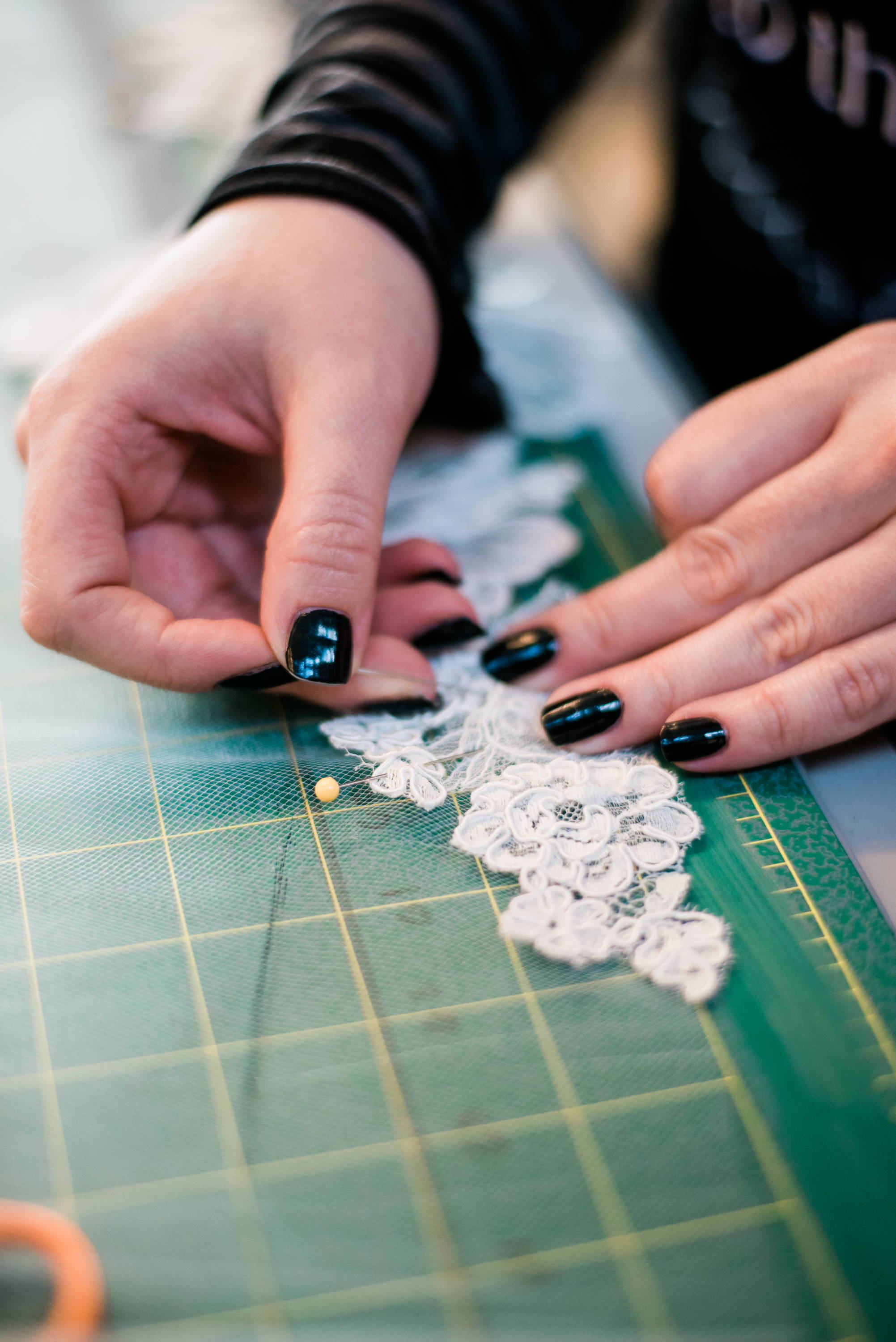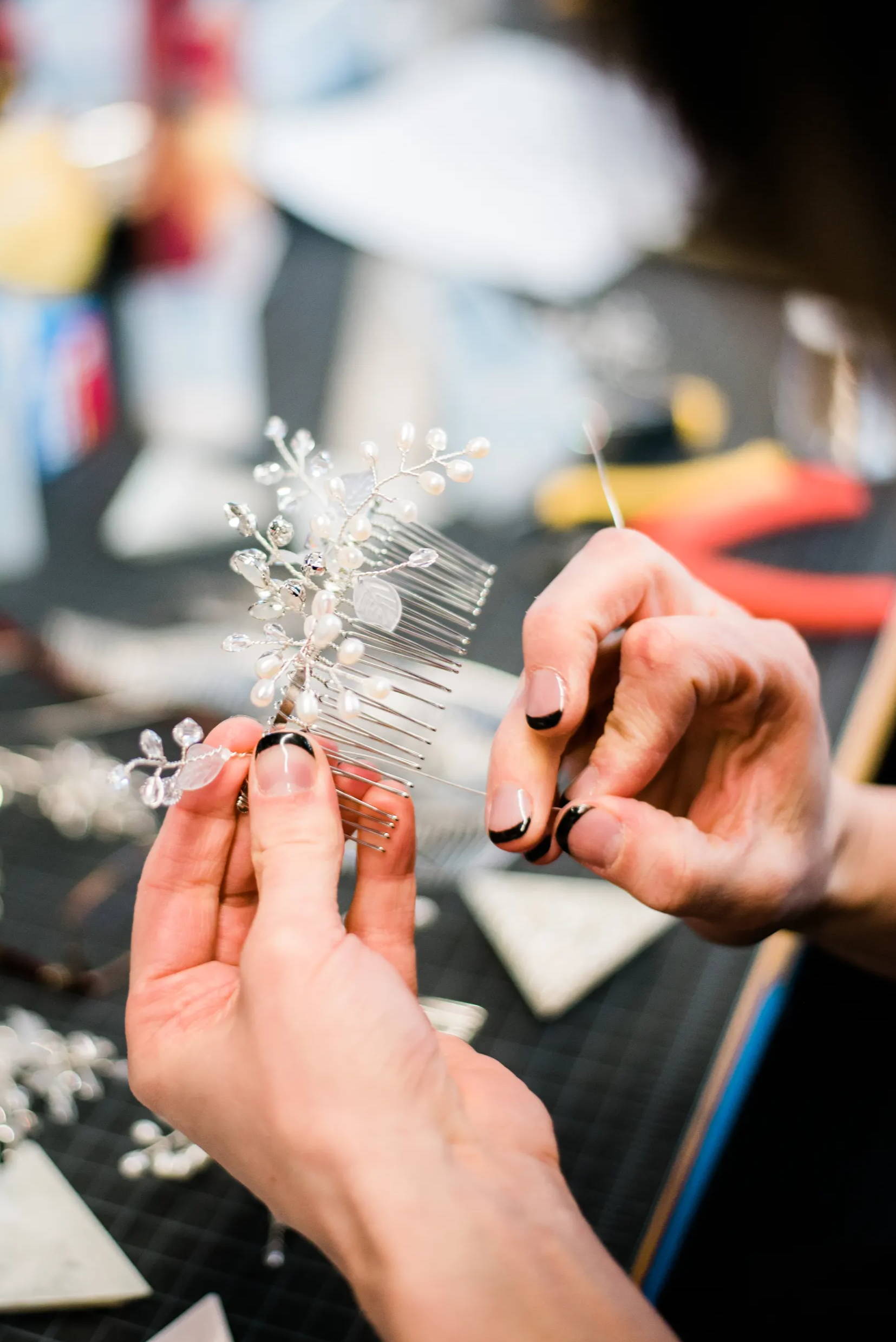 It starts small, the smallest question: "Will you?" and the tiniest answer: "I will." Pocket-sized words, a promise exchanged, a moment that lasts forever & sails by in a blink.

And then, things get big: Venues, menus, & MOBs. Wedding parties, seating charts, & photo lists. Don't get us wrong: big can be great. We love big things (ice cream cakes, for example). But let's come back to why we're here: you. You fall in love again. You find the one: THE dress. The dress that makes you feel a way you wish you could feel every day of your life. This moment is big.
Here's where we come in (this is our favorite part!). This everything-you-ever-dreamed-of dress: let's make it your dress. Let's come back to small stuff:
A beaded belt that compliments your ring. An intricate comb with lace from your mother's gown. A stunning veil cut & trimmed to your specifications. Our hands gather tulle, crystals, and pearls. They drape silk, pin lace, and set beads. We stitch, solder, & place. We cut, measure, & create. Our hands gently fold & carefully pack each piece- signing our names & writing yours: to you, just you, handmade with love & care. ♥︎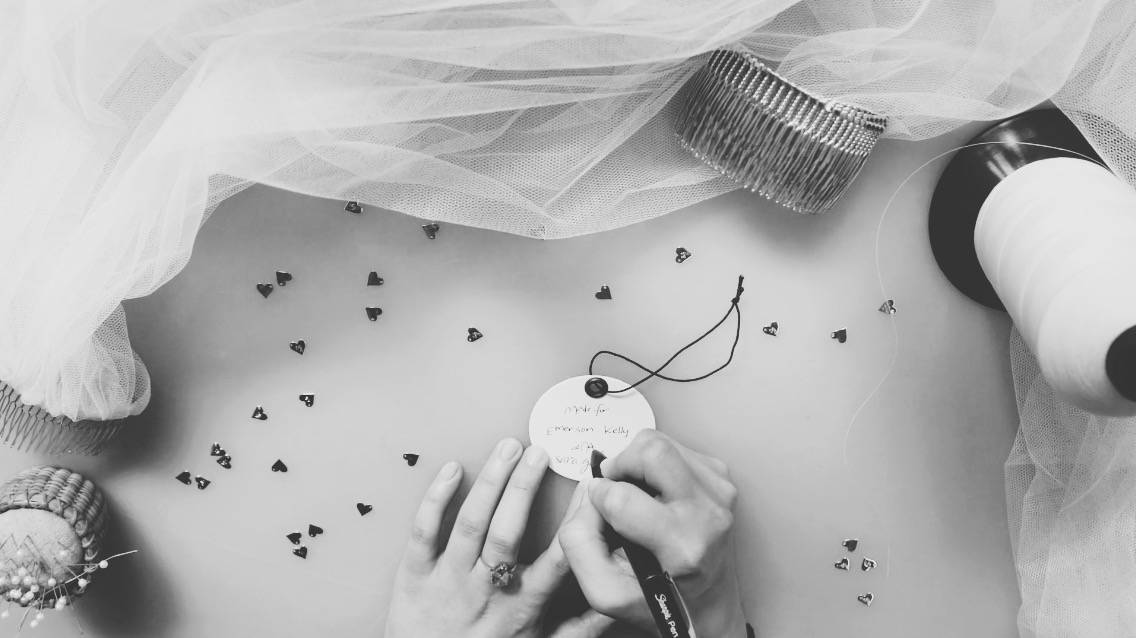 And then, it's the big day: You fasten your earrings. Your shimmering duet is tied in place. Your mother tears up as her re-imagined "something old" is fixed in your hair.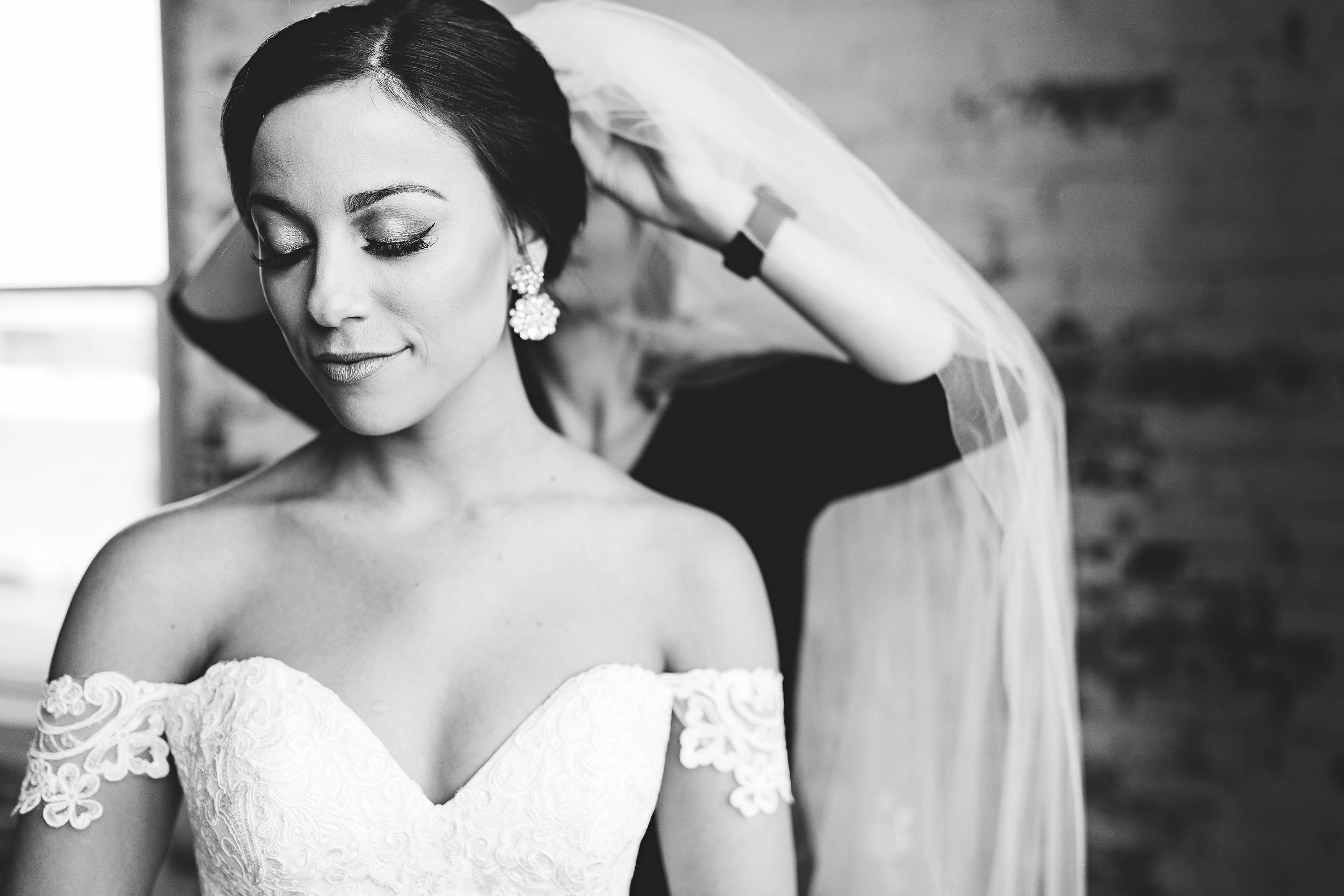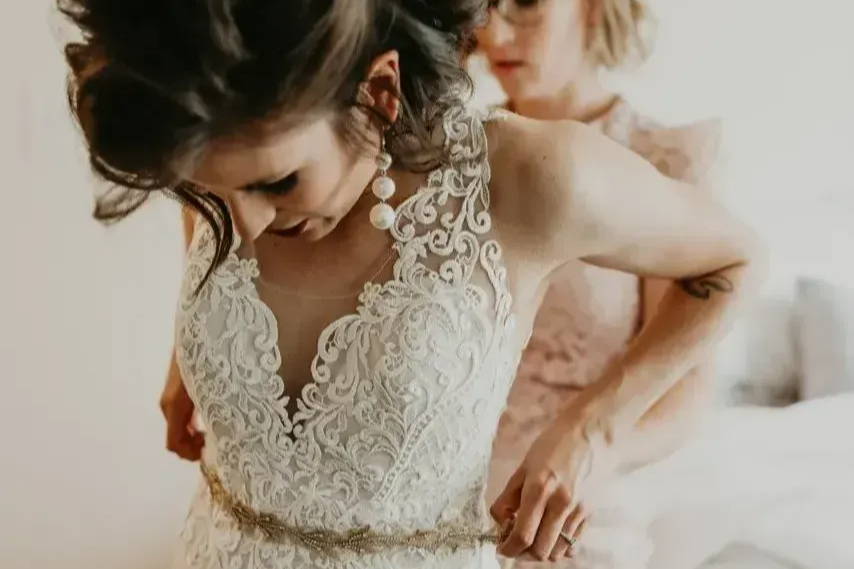 This is the moment. Gone is the girl in a dress. You are a wife, ready to step into a future filled with promise.
Small words: "Do you?" Smaller still: "I do." The slip of a ring, lift of a blusher, kiss of a lifetime. You dance, eat, drink, & are thoroughly merry. You shimmer & shine in singular, instant-heirloom pieces made just for you.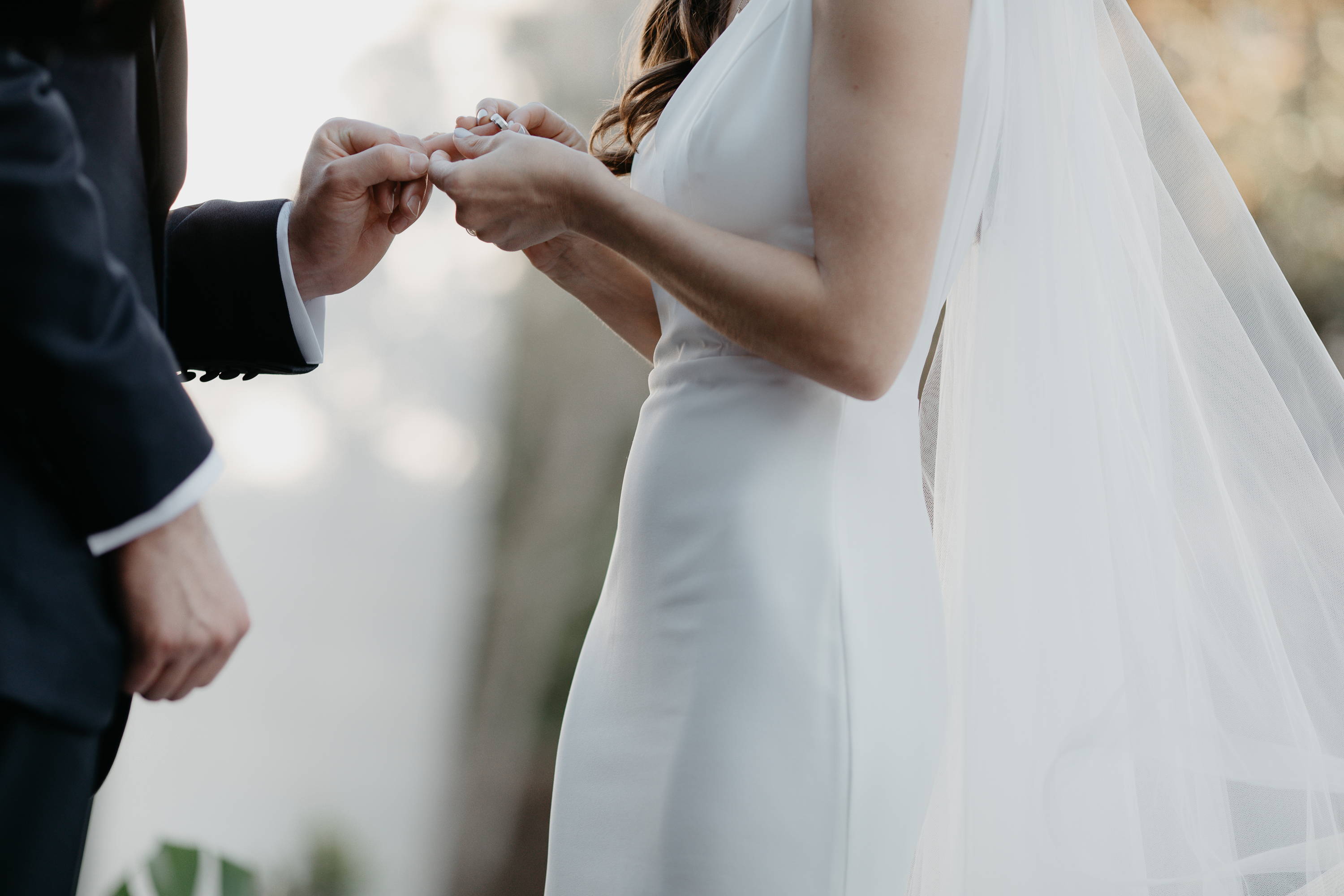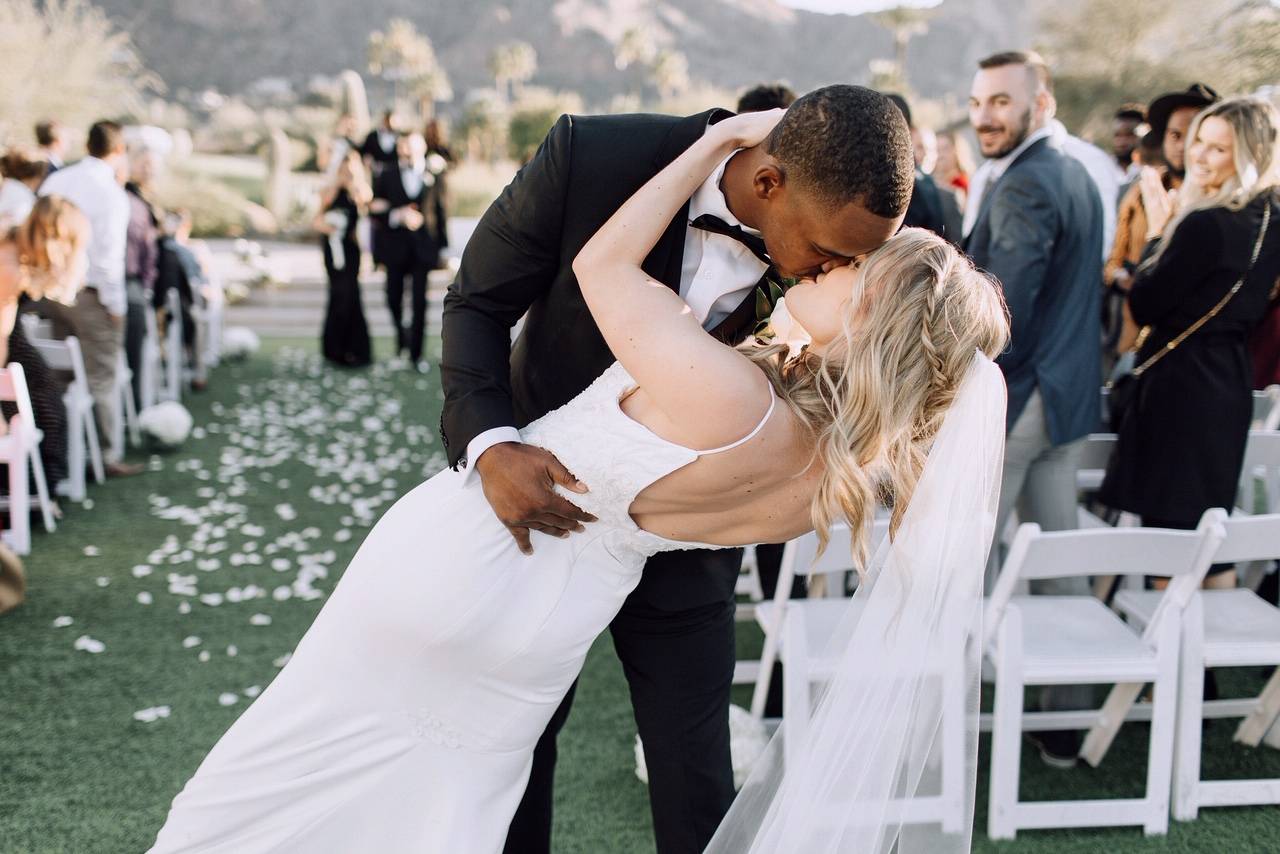 Weeks later your friend borrows this bracelet for her big day. Months later you gift this tiara to your niece for her 1st school dance with her 1st big love. Years later you wear these earrings on an anniversary dinner date. Decades later you pass this veil to your daughter & gasp as she, too, is transformed into a bride.
The tears are small; the love so big.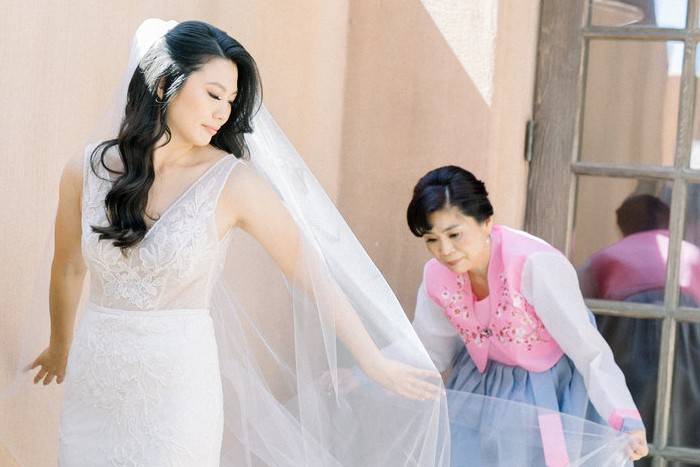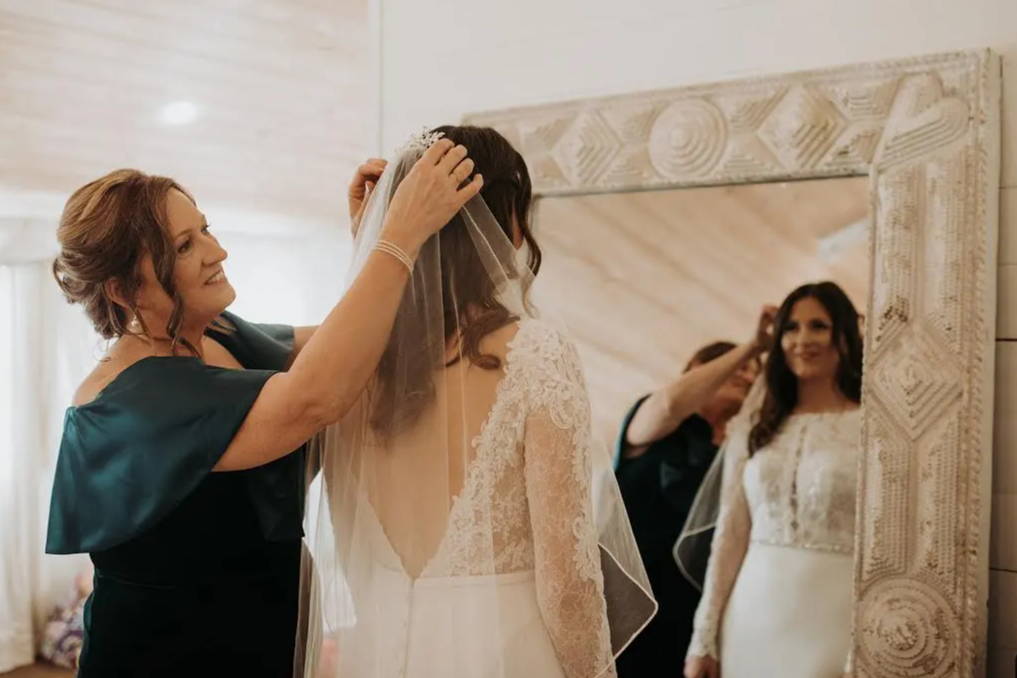 It starts with the small stuff, but it's so much bigger than that. We are a team of crafters, makers, artisans, & dreamers. Small things are big things to us- because no matter the size, cut, color or trim, we know how much it means to you now, in a few weeks, in a few months, & forever.
Handmade tells a story. And it's a story imbued with heart & steeped in soul. It's a story of love. ♥︎