You gotta see it to Beliebe it...
BREAKING NEWS from 15 seconds ago -- Hailey Bieber customized her veil with a little "'Till Death Do Us Part." But also, BREAKING NEWS… from 15 years ago... we um, totally already did that. Full circle fashion, my friends. Wearing your bf's letterman jacket never goes out of style.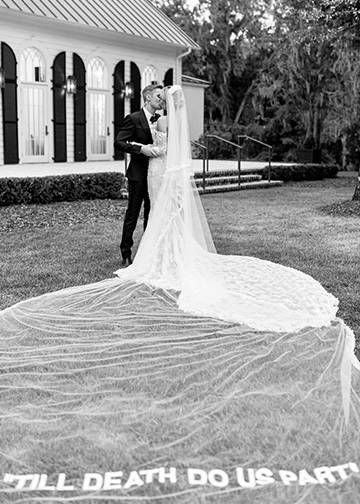 We love a good satin cord, Swarovski sparkle, madeyoulook, veil message. No need for a craft store run, because… well, you've seen the photos. Put the hot glue gun down, we've literally been churning this kind of gorgeousness out for years -- trust us, there's nothing we haven't seen. From hand-tracing "HELL YEAH" in crystals to hand-stitching "Mrs. ObscenelyLongLastName" in silk, we do it all. Oh, and we'll even spell check it because we're, like, that good.
Here's something old and something new (Bieber-style). From going-steady, to hot-and-heavy, to making-it-official: call us for your vow-renewal, Hailey.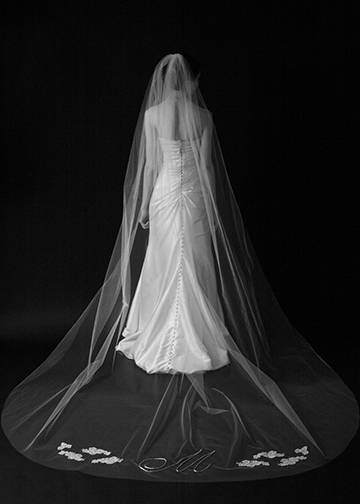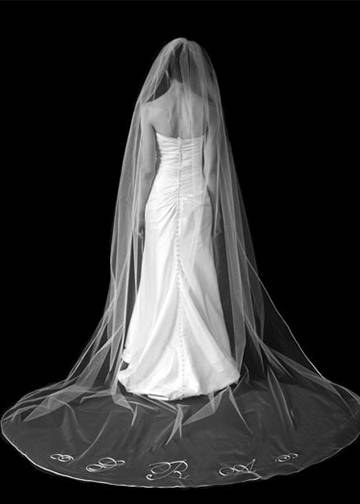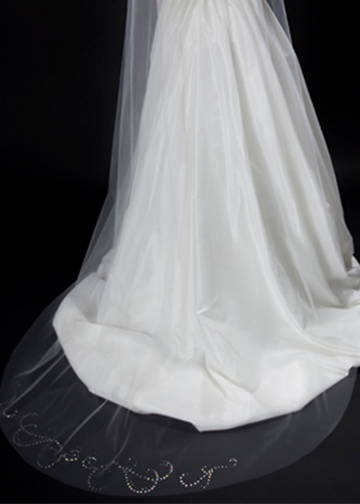 _________________________
Don't. Stop. Beliebing.