Planning a wedding is a full-time, after work (okay, let's be real, sometimes during work) job. Seriously, you need a BREAK, and we don't think a Kit Kat bar is going to do it this time. Honestly, who would've thought you'd actually get tired of sugar? That's what 12 cake tastings in a row will do to you, we guess.  
Ever heard of a baby-moon? We're running with it and officially casting our vote to make marriage-moons happen.
You, your girls, and your S.O. need some serious R&R after the endless back and forth of "will it be vanilla or vanilla bean?." Put down the fork and keep reading for some must-dos before the big I-DO.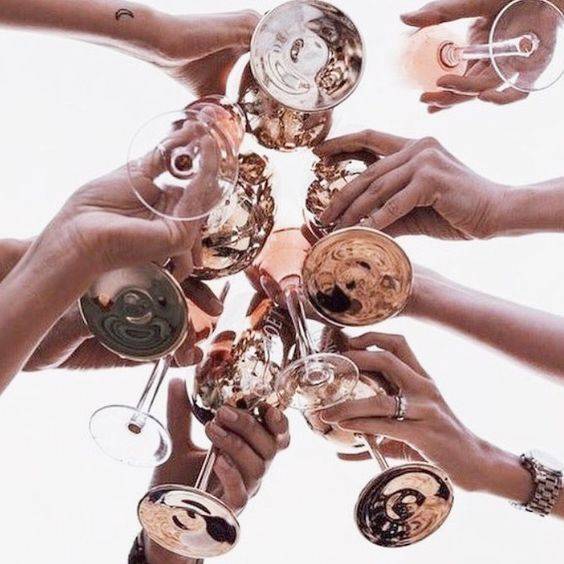 Bachelorette party round 1
Practice makes perfect, right? We're willing to bet your girls want a night off too (not saying you're a bridezilla, but we all have our moments!). Go out for champs and french fries before things really get wild, planning and partying alike. This would even be a good time to pass out some bridesmaid's gifts… what better time to show them how much you appreciate them not complaining than right before you announce you're going full DIY on every centerpiece?
So nice you should do it twice
Go full rom-com and relive the glory days of your first date. Try to wear the same outfits, order the same food (unless you got a salad), and say the same cheesy pick-up lines. Get back to just the two of you and remember why you decided to plan a party in the first place that puts your crazy families and wild college buddies in the same room. Oh, and this time you can even save $ on the cab home.
Incoming, blue steel.
Engagement photos are a relatively new "thing" that we are totally here for. It's like a rehearsal for the real deal, and let's be honest, you've been waiting to train him on "good sides." Take a little trip down relationship lane and choose shoot locations that mean something to you -- your first date, your engagement spot, the first place your car broke down and he went all white-knight for you. Wow, so cute.
Everyone's a poet
Listen, we're not sappy, we're just practical. The altar is basically worse than the splash zone at SeaWorld when it comes to tears. Shed a few ahead of time by writing a love letter to your S.O. and share your feelings. Whether you're writing your own vows or going the traditional route, trust us, your HMUA will thank you for attempting to minimize the already endless touch-ups that are bound to happen.
Take it for a test drive
We're not saying you and your new hubby are going to be all ball-and-chain, but before your wedding is the perfect time to knock something off the bucket list. It's now or never: go somewhere cool and get over your fear of barreling down to earth at 100MPH -- so, strap into the bungee jump, grab your fiancé, and take the leap. Bonus points if you double up on vacations and marriage-moon somewhere that was on your honeymoon shortlist anyway.
_________________________
Happy mooning!