As much as we love a good "I woke up like this" moment- rolling out of bed, throwing on your gown, and showing up five minutes late to your own ceremony because there was a holdup in the Starbucks drive-thru doesn't exactly spell magic… you know what we mean? You've been prepping for your big day with a Navy SEAL-level regimented skin care routine for 6+ months, but the work doesn't stop there. The days leading up to the most Instagrammable moment of your life require some serious glam time, some of which can include your man. Let's be honest, he could probably use some pampering (i.e. critical maintenance), too. Here are some beauty bonding activities you can do together before you "I-Do."


Play Footsies and Get Handsy
Obviously, your photographer is going to want some ring close-ups -- it only makes sense that your guy also gets a cuticle treatment for that. BUT, bonus, this is the time to get him hooked on mani-pedis for life. 1. Because wow couples yoga just got so much less embarrassing. And 2. Once he finds out how amazing this is, he'll want to go with you more often- meaning more pedis and less pedi shaming. Really, it's a win-win.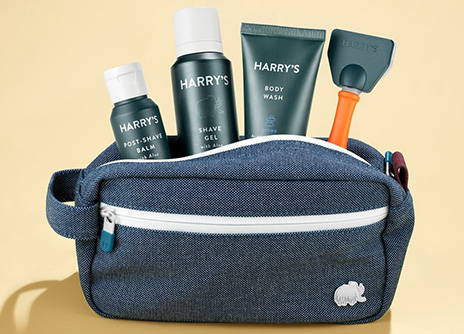 Groom His Grooming Routine
Here's the thing, truly excellent hair and skin care is expensive and (often) confusing. Since you put as much effort into choosing your stylist as you did into choosing your fiance and you stay up all night researching collagen and sulfates, you probably know what you're doing. We like to think that men don't get it because they're in and out of the barber in what? 15 minutes? And they wash their faces with hand soap? Please. They do, however, have to shave or trim their facial hair pretty much every day- so the universe has definitely done us some justice there. Do your guy a favor and take him to the salon with you. Talk to a stylist specializing in men's grooming. Maybe even gift him some mega hydrating, all-natural shaving solutions and tools. Does he even know to pair a razor with new blades with a shave gel for the smoothest and most hydrating shave? #manscaping is real. Thank goodness he met you.
Glow All the Way
Harmful UV rays are SO 1997. Sunless tanning options are aplenty for looking radiant on your wedding day Whether you opt for an at-home routine or head to a spray-tan salon, you can do this solo or make it a couple's event! (The couple that sprays together, stays together.) If you and your man are looking to DIY, consider opting for a gradual self-tanner or tanning water, like this one, which is sprayed on your body and then blended with a tanning mitt. Can't reach that spot? That's why you invited him. ;-) You and your hubby-to-be will look like you came straight from the beach on your wedding day!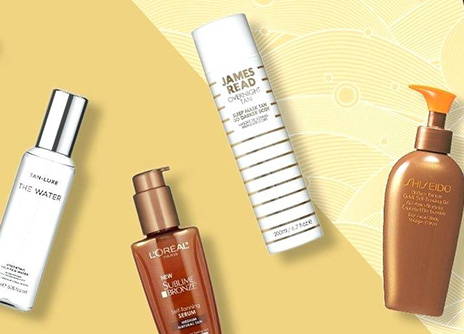 Get Ready to Get Ready
So there you are on the big day - tanned, trimmed, hydrated, nails lookin' fresh. Honestly, what could go wrong? Well, maybe your maid of honor can't remember how to secure your veil (girl, get those bobby pins!) or the best man admits the only tie he's successfully worn was a clip-on. It doesn't have to be this way -- prepare to prepare a few weeks early like a glam night of youtubing, practice, and maybe even some facemasks with you, your guy, and your besties.
_________________________
happy grooming!